About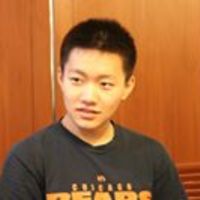 I am a graduate student in ECE department at University of Texas at Austin. I am fortunate to be advised by Sujay Sanghavi. Before coming to UT, I got my Bachelor degree from Tsinghua University, EE Department in 2015.
My current research goal is to understand and design efficient and robust algorithms with provable guarantees. I am also broadly interested in the theoretical understanding of foundational machine learning problems.
I can be reached at: shenyanyao AT utexas DOT edu
---
Experience
  Research Scientist Intern
    Amazon Search, MIDAS Team 2019.08 -- 2019.11
  Quantitative Research Intern
    Two Sigma 2019.05 -- 2019.08
  Research Intern
    Microsoft Research Asia, Machine Learning Team 2017.06 -- 2017.09
  Research Scientist Intern
    Amazon AWS, Deep Learning Team 2017.01 -- 2017.05
---
Publications & Preprints
  Machine Learning
  Wireless Communications
---
Services
Reviewer for: NeurIPS, ICML, ICLR, AAAI, JMLR.